Regenerative business means promoting the restoration and regeneration of natural resources and social systems.
Many people believe that it is no longer enough to simply be a sustainable business - if we want to help restore the planet, and to prevent catastrophic climate change and many more knock-on effects, we need to take really drastic positive action.
Being sustainable is good and clearly better than not, but being regenerative takes things to another level. It allows businesses to actually positively impact upon our earth.
Solely being sustainable sadly won't allow us to make the positive impact that is desperately needed.
What do Regenerative Businesses do?
Regenerative businesses create a strategy that promotes the restoration and regeneration of both natural resources and social systems. The aim is create positive impacts on the environment, society and even the economy.
There are many different subtypes of regenerative business - from regenerative agriculture to regenerative design and regenerative medicine, but ultimately these will all have one recurring theme - they are operating to benefit society or the environment.
For a business involved in food production, becoming regenerative might mean they operate on a small-scale, local level, instead of being a global corporation. They might invest in schemes which benefit the local biodiversity on the land they farm, whilst also shifting away from using harmful pesticides and chemicals.

Note - being wary of Business Greenwashing 💡
Its important to be aware of greenwashing in the regenerative business field, as with many other fields of so called green or sustainable businesses.
Many businesses (often large multinationals) will claim they are regenerative when their actual practises are at odds with what that truly means. This is made more complex when there is currently no defined standard as to what regenerative business is, unlike the B Corporation certification (which admittedly has its own critics).
Some businesses might claim to be regenerative but actually they could still be spraying crops with harmful pesticides which impact and damage the local ecology, or they may grow monoculture crops without a care for diversity.
Genuine regenerative business often involves small-scale businesses that aren't focused entirely on one market, they are locally based and are people-led. There's more of this topic on the LocalFutures website.
Some examples of Regenerative Businesses
I reached out to a few marketers and other specialists working within the sustainability space to ask for their favourite examples of regenerative businesses. Here's what they had to say.
1 - Hey Girls
Period poverty still impacts millions of women around the world, while disposable menstrual products have major environmental impacts.
So, I'm always on the lookout for businesses that address both.
And that's how I recently became aware of hey girls.
They're using more sustainable, responsibly-sourced material alternatives in their products and packaging.
And they use their profits to both restore natural habitats and end period poverty.
I'm sure, like any business, there's work to be done, but it's an impactful start. 

Visit the hey girls Website
Shared by Sustainability writer Rachel Lawton
2 - Houdini Sportswear
I'm not entirely sure if they are a truly regenerative business as I have not seen all relevant data for this. And I'm not even sure if it's possible to verify - with current data measurement and intelligence capabilities - whether a company is overwhelmingly sustainable or regenerative.
Furthermore, sustainability and regeneration are a continuous process. A journey, rather than a destination. But Houdini aspires to be regenerative and seems to have done solid work towards this.
Houdini's purpose and vision is "inspiring and enabling mankind to reconnect to nature, to lead a healthier and happier lifestyle in partnership with nature, to evolve as individuals and form a prosperous society on a thriving planet, for us and future generations."

They have opened up the use of their circular product designs and textile innovations to their industry peers. They demonstrate that the purpose of the business shapes core commercial decisions and strategies, even where it presents trade-offs with profit maximisation.

They use:
- The Planetary Boundaries framework to understand the earth system and Houdini's impact on it (rather than focusing on just CO2 and climate)
- Doughnut Economics for assessing the societal, social and ethical impact of their operations.

They also had a target for having 100% of all fabrics they use recycled, recyclable, renewable, biodegradable or Bluesign* certified. They seem to have achieved that (at last for last season).
*Monitoring the use of chemicals.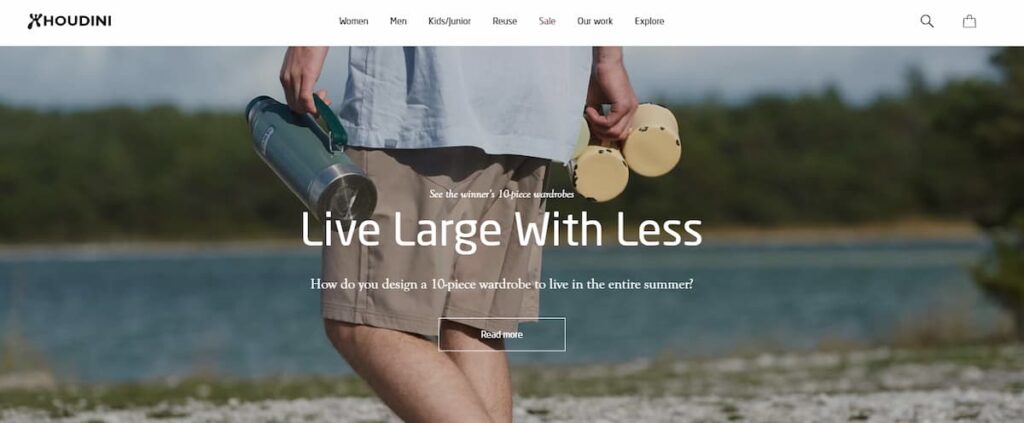 Visit the Houdini Sportswear website
Shared by Marketer Slavina Dimitrova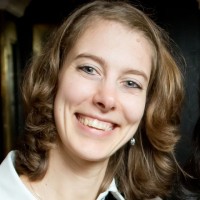 3 - Vivo Barefoot
I like Vivo Barefoot because they're leading the way in regenerative business approaches.
They've recognised that being sustainable is no longer enough and they shape their business goals around restoring the environment, as well as being incredibly transparent about their journey and how they operate.
Visit the Vivo Barefoot website
Shared by Sustainable Marketing Consultant Maria Soleil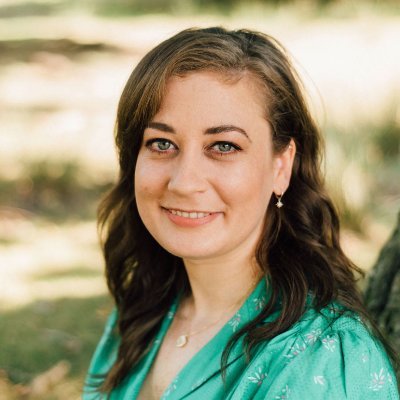 4 - ReforestHosting
ReforestHosting are powered by 100% renewable energy and plant trees every month with their web hosting plans.
Their support is also great! I use ReforestHosting as it's important for me to minimise my carbon footprint when running my business.
Visit the ReforestHosting website
Shared by Copywriter & Consultant Katherine Kane
5 - Groenhartig
Groenhartig is an ecological market garden in Amsterdam West.
They grow veggies, fruits, flowers, and herbs for sustainably-minded restaurants in the city.
They also do a weekly veggie box, which I'm subscribed to, and I love the diversity I get every week.
But what impresses me the most about Groenhartig is the attention they pay to soil health and fertility.
In between growing seasons they plant 'green manures' like blue tansy to produce biomass above and below the ground, and to release nutrients back into the soil for the next crop. The pollinators love green manures too.
It feels good to support a local, nature-inclusive, and regenerative farming initiative – and the veggies are seriously delicious!

Visit the Groenhartig website
Shared by Copywriter Anna Willis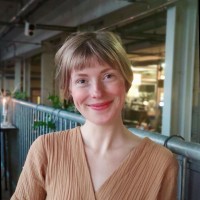 6 - Habitat Aid
At Habitat Aid we're very obviously a regenerative business - it runs through everything we do, and our customers love that.
It's so exciting that people can now understand the concept of businesses getting involved in this area - not just NGOs.
Visit the Habitat Aid website
Shared by the Founder of Habitat Aid, Nick Mann
7 - Contemporary Hempery
A truly regenerative business is a constant iteration and creation process of emergence... just as nature is.

Contemporary Hempery are working on re-localised growing of hemp for fiber In the UK, which hasn't been done for centuries, Hemp itself has many regenerative properties and USPs in the fabrication - I am consulting with them to also create the business systems and flows in a regenerative way to support their work and up and coming product.
They have utilised collaboration with ''The Ecosystem Incubator'', our 'collaborative' to start to work with partners on the scientific side, on the processing side - to make a fuller operation ready to go out to the world.
A regenerative business does not stand in isolation or In competition, it creates in collaboration.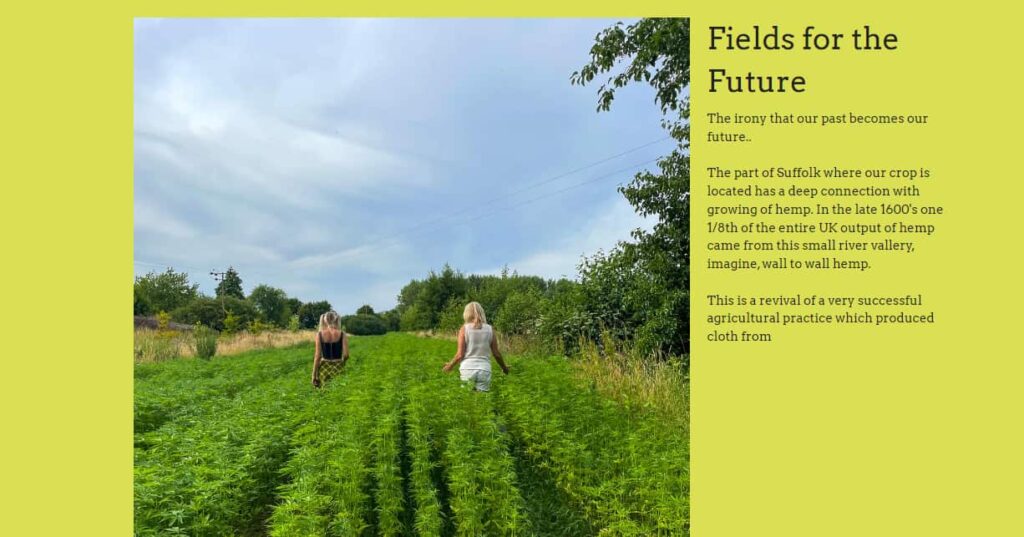 Visit the Contemporary Hempery website
Shared by Director & lead consultant at Circular Earth, Rachel Sheila Kan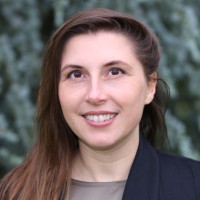 8 - Scrubbies
A product-based business I love is Scrubbies. I imagine a lot of people are yet to come across Scrubbies so it's good to mention them.
Kerry McKay founded Scrubbies as a way to bring money into her home at a time when she really needed it, so her story is really inspiring.
Essentially Scrubbies are an alternative to the plastic sponge, which is not only responsible for polling tonnes of micro plastic into our water ways, but also, according to Kerry, it is a great host for bacteria. Not ideal, given it's used for cleaning dishes.
Scrubbies are an alternative made from Bamboo which is fantastic as it's a regenerative material. Last time I checked, plastic sponges don't capture carbon. Scrubbies on the other hand are mini carbon sinks.
It's a great regenerative product because it ticks the 3 key principles of Circular Design:
- Regenerate Natural Systems
- Design Out Waste and Pollution
- Keep Products and Materials in Use.
So next time you're looking for a new sponge. Don't bother - get yourself a Scrubbie.
View the Scrubbie product on AndKeep.com
Shared by Co-Founder of Sustainable Pathways Ciaran Armstrong
9 - Bananatex® by QWSTION
Let me start by clarifying how I see regeneration (in general): an approach where no harm is done, and a net positive impact is created on both environment and the community.
A really interesting business I came across recently was Bananatex. It's a trademarked bio-based and biodegradable fabric that was developed by QWSTION and their textile partner in Taiwan.
The cultivation of Abacá, the banana plants from which the fibres are derived, doesn't involve pesticides or fertilizers.
On top of that, to produce Bananatex they've reforested areas that were destroyed for palm plantations, so you're improving the ecosystem and also giving local farmers a new source of livelihood.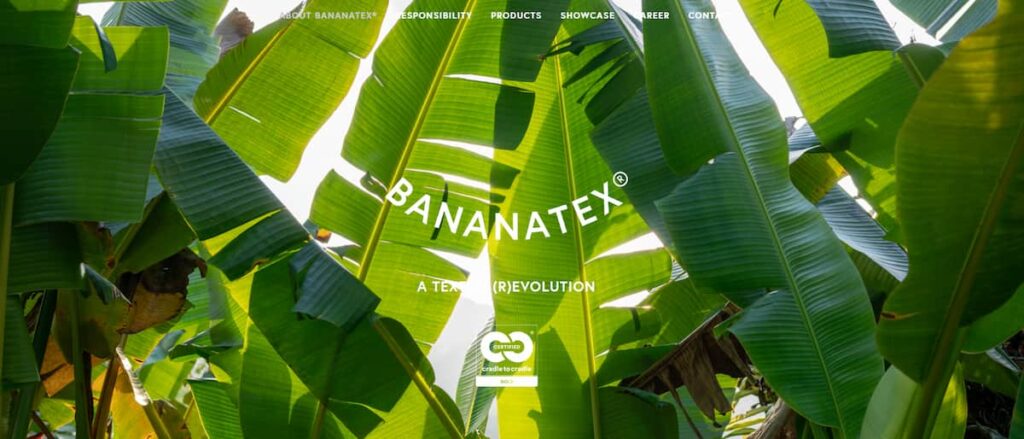 Visit the Bananatex website
Shared by Akepa's Sustainable Marketing Intern Anna Macesar
10 - Minor Figures
So a brand I discovered recently is Minor Figures.
Good oat milk isn't essential, it's not an item that's going to save the world, but a nice coffee brings joy to my day-to-day life, so to be able to buy something and know you're not harming the planet by doing so is a great feeling.
They even admit on their own impact guide "The most environmentally "sustainable" thing we can do? Not exist at all. Never create anything new, never make innovative products, just close up shop and send everyone home."
They go onto say "But not only does that sound like a dull way to live, it's also a stance on sustainability that speaks to a pretty bleak worldview. Humans have always created art, invented things, and looked for ways to connect with one another. It's absolutely essential to our survival that we recognise that creativity and playfulness are not just compatible with sustainability, but an integral part of it. We can, however, do our best to mitigate the impact we have on the world, through innovative sustainability practices. More than that, we believe that companies have real power to make a positive impact on the world. Done right, businesses benefit everyone involved. It's important to us to show that we're more than just talk – we actually have the accreditations and actions that back it up."
Plus, they have super fun branding that rivals Oatly.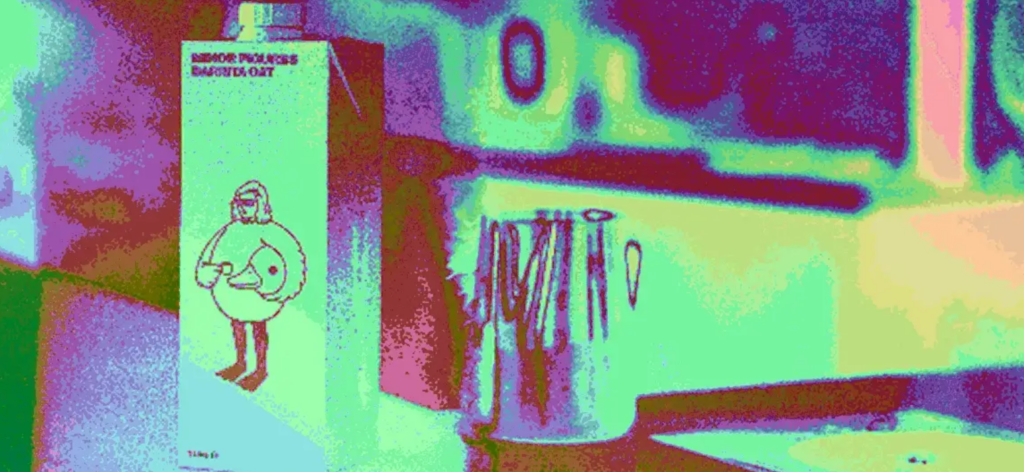 Visit the Minor Figures website
Shared by Freelance Regeneration & Sustainability Copywriter Isabelle Drury
Further reading on regenerative business 📚
If you are anything like me you'll probably realise regenerative businesses have to be the future model for all businesses to operate within. And you probably also want to find out more about the subject.
I've listed a few useful resources below - feel free to drop a comment below if you find any other good sites to list: