Providing SEO services for subscription box companies can be quite an interesting challenge, and is a small (but fast growing!) industry that I love to work in.
Personally, I still love the excitement of receiving a parcel in the mail - and even more so if I know I've got an interesting subscription box on the way!
Obviously for these types of companies there are many differences in the approaches you should take as opposed to doing traditional SEO for a typical local company, with a physical presence to back them up. These local companies can setup business profiles in local directories (Google My Business being a key one), they can pickup reviews at quite some scale from their customers on the likes of Google and Facebook, and there are a whole host of other benefits they can take advantage of.
On the other hand some subscription box companies aren't able to get listed in local directories, and so there are some sources of key online citations that they miss out on. In a nutshell they really need to work harder, and smarter, to boost their SEO ranking and to get themselves known on the web.
Some of the most popular subscription box services based on subscriber numbers in 2020 are:
How I do SEO & Digital Marketing for a subscription box company
First things first I need to figure out the particular product or service they're offering, and I can then look at doing some specific analysis. Figuring out the target audience at this point, and a typical customer persona can go a long way to beginning the first few key SEO tasks - which typically consist of keyword research and a competitor SEO analysis.
Before I jump into this type of review I will always begin with a technical SEO audit of the website. Especially as a subscription based company they need to be without issues on their site as this is where they're likely most reliant upon sales - whilst other online retailers may be able to sell through Amazon, eBay or other sales channels, normally a subscription service has the product locked down into their own eCommerce solution, be that Shopify, WordPress, Magento or some other provider. So for that reason the website needs to be without fault on the technical SEO side. Imagine if there were issues with pages not being indexed by Google, or other constants holding back the visibility of the site online. Subscription companies would likely feel the pinch pretty quickly.
Here is a very basic 3 month overview of what my SEO services look like for a subscription box business:

Month 1
Technical SEO audit
Traffic analysis
Keyword research
Competitor analysis
Month 2

Keyword Mapping to page URL's
Content audit
Month 3

Backlink audit
Content strategy

Technical SEO audit = a basic review of the site to check for issues likely to impact the indexing of your website, or to hold back your organic search rankings
Traffic analysis = taking a dive into your Google Analytics and Search Console data to get a rough benchmark of current traffic levels, key organic terms and pages, as well as auditing the analytics tracking setup for any issues
Keyword research = reviewing search volumes in key markets for the terms your subscription service should be visible for
Competitor analysis = reviewing the search terms that drive traffic to your competitor websites and reviewing their onpage content
Keyword mapping to page URLs = drawing up a plan that matches up each page URL on your website to a particular content group. At this point I may also recommend additional pages to target new terms that may have been neglected
Content audit = review of all content that has been produced on the site with a view to removing, redirecting or improving content to improve search rankings and conversion rates
Backlink audit = analysing your websites backlink profile using the Ahrefs.com SEO tool so we can see how your website is doing with its offsite SEO. This will highlight valuable links received to date, as well as showing if there is much room for improvement (there usually always is!)
Content strategy = taking a look at your sites content and coming up with a strategy to improve upon it in a bid to grow organic traffic. This is often through creating targeted content for the particular audiences that your subscription box sells to, and will often fall on the blog having improved on any key internal pages.
Feedback for Matt from Ned - Founder of Luxury Gift Subscription Box NotAnotherBill
NotAnotherBill are a premium subscription box service that sends their customers beautiful, hand-picked art and other gifts on a monthly basis, as well as recently adding more products to their online store. Based in central London, but shipping gift subscription boxes worldwide, they've built up an amazing and very dedicated following based on their guiding principle of creating exceptional, unique gifts.
"Matt was a great help when it came to building our Google Ads campaigns which has helped us to reach new customers looking for subscription services like ours. He was also able to assist with implementing SEO on our site, ensuring we're getting more visibility and sales from Google."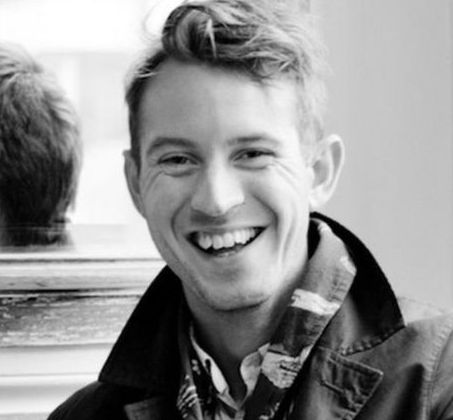 Low hanging fruit for subscription box services
When I do SEO for any company I always like to prioritise the so called low hanging fruit as you want to get the ball rolling as soon as possible. Then you can dedicate time to the more strategic, longer term initiatives.
For subscription box companies there may be plenty of easy wins to be had, but ultimately it's going to depend on the size and shape of the company. If you're a start up or just getting off the ground then you may be a bit limited here, whereas a more established company likely has lots of data to work with, more brand awareness and so more branded organic traffic, and so most of the low hanging fruit will be available to those subscription box companies that have grown organically (without SEO consideration) but which now would like to scale their growth. Those such companies may have overlooked simple tweaks or adjustments, or may have the data at their fingertips - they've just not spotted the opportunities that are present.

Easy win 1 - branded queries check:
One such easy win would be to start typing your product name in Google - see what search terms auto-populate, so those are the terms that have fairly high volumes which are brand based:
You can also look at the "People also ask" box that appears within Google to see the typical questions a user may ask in relation to that product/brand.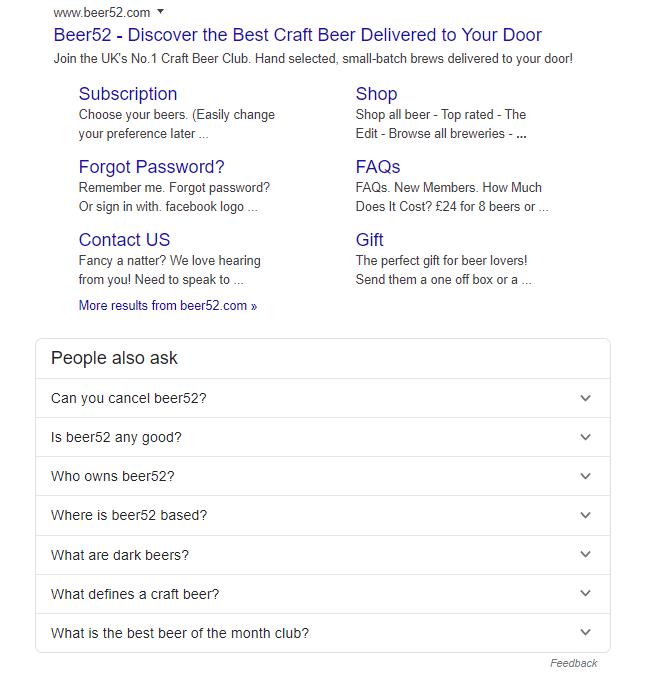 Search for each term that appears and check - how does your brand try to capture those searches? For example, do you have a page on your site that is dedicated to reviews of your subscription box? If not this would be one such fix to make. Capturing people who are looking for reviews of your product is essential - they're clearly low down in the purchase funnel, they just need to validate that your product is the one for them.
To take this thought further; maybe having done this you feel that someone who reads reviews of your product on your own website is going to be hesitant to take them as being 100% genuine - you're not going to publish bad reviews on your own site after all. So, see which other sites are ranking here in Google. Maybe there is potential to team up with a relevant external site to "encourage" them to start ranking for those terms too, to capture additional volume.
This could be achieved by teaming up with an established blogger to ask them to review your subscription box, or reaching out to the various "round up" style sites and to see if they wanted to feature your boxes.

Easy win 2 - non-brand keyword volume check:
It should be fairly easy to determine the non-branded search volumes that you would want your subscription service appearing for within Google. This might be "fitness subscription box", "dog food subscription box", "beer subscription box" and so on. Hopefully categorising your business in this way isn't difficult, but if it is you may be able to look at broader terms "subscription gift ideas for men"... etc.
Take the terms and use a tool like Google Trends to determine search volumes over the past 5 years for that query. More often than not you may identify interesting trends, like a sharp uprise in searches in the lead up to Christmas.
In the example above for "coffee subscription" searches we can note two interesting things; firstly there is a surge in searches for that term in the US a few weeks leading up to Christmas, and secondly the search volume has been rising steadily year upon year.
So with the above if I was working with a coffee subscription service I'd suggest that if they are running PPC campaigns they may be interested in having adverts visible for those terms in the leadup to Christmas (but being very mindful about budget constraints), but on top of that they should really look to adjust their site (and SEO rankings) in the run up to this period in a bid to capture more of this search demand at this particular period of time. This could be by tweaking page titles and meta descriptions to cater for the Christmas gift searcher, having adjusted on page copy (Christmas imagery, messaging) to really convey that you are a great suggestion for a Christmas gift, and so on.
Off-site SEO for the above might look like pitching to relevant blogs and other websites that are likely to be able to rank organically for these terms (aka they have good authority) as to how your coffee subscription box makes the perfect Christmas gift. Maybe if you're lucky you even have data to back this up - like how sales go up by X% from November to January with people desperate to gift coffee subscription boxes to loved ones, and so on. Journalists love bite-size figures and it gives your outreach a lot more weight then just giving your word for it.
Whilst the second example here perhaps isn't so much "low hanging fruit" it's still a really easy way to check for search trends within your industry that you really should be aware of, if you weren't already.
Easy win 3 - piggyback on other sites to grow awareness
This is actually an example that works quite well across multiple industries every since Google's switch towards greater matching a user's search intent. Having worked in the travel industry for several years I saw this happening first hand - independent hotels went from being able to appear highly in Google for "hotel with X facilities near Y attraction" to being beaten to it by the online travel agent (OTA) giants like Booking.com, Expedia or TripAdvisor. This is because these sites provider a better match for the user search intent; they deserve to rank higher because they provide a result which includes many hotels, not just one. Someone looking for "hotels in city" or such a broad query unlikely wants to be greeted with each hotel website as a result, but they instead want to see a page which contains several hotels and summarises the key information nicely. Google likely saw this pattern occurring at scale and so it gave those OTA's greater search visibility.
I think the same happens across the internet with many other verticals, and subscription boxes are no different. If someone is searching for a broad query like "beer subscription boxes" then they likely want to see a roundup style page that discusses several services, vs seeing the beer subscription sites returned individually as search results. Sometimes you do still see this happening, but mostly I see blog posts and articles from news sites which rank highly for those queries.
So in the above scenario I believe that subscription services should look to piggyback on other websites where they know it's important for their brand/service to be listed. There are several reasons to take this approach:
1 - You grow your brand awareness. People who read that website, or see that page ranking highly in Google will learn about your subscription box and they may click through to your website (and potentially subscribe), or they may Google it later - which will lead to more organic, branded search traffic.
2 - If a link to your website is included in the article it will help directly with SEO rankings, but even if your product is just mentioned this can have a positive impact on your SEO rankings (it's classed a citation for your business).
3 - I believe that by having visibility on sites that talk about a topic related to your subscription box, over time your business will be associated with that term from a search engine POV, and you will see that you rank organically for relevant, non-branded search queries. So by having a presence across many sites where your category is discussed can have a long term impact on your organic search performance.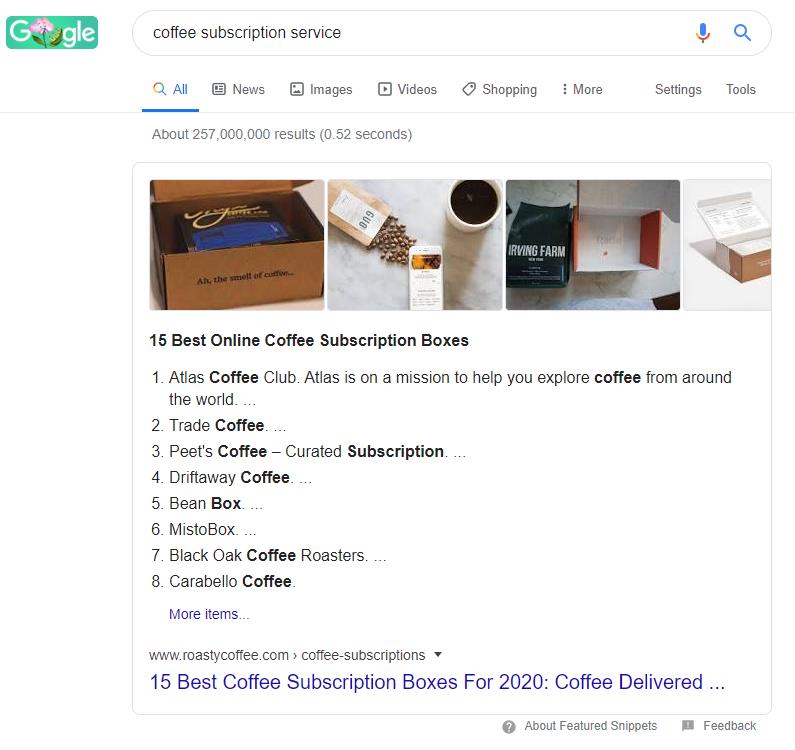 To achieve this you will need to ensure you have an active media and PR approach and that you're keeping SEO in mind when looking for those kinds of opportunities. Keep tabs on tools like Help a reporter out (HARO) and reach out when a journalist is looking for your kind of subscription box (which happens surprisingly often!) and do your own manual outreach to those publications that you think a) could rank well if they wanted to target your particular non-brand queries, b) have a big audience which overlaps heavily with your target audience, and c) sites that have their own organic search authority (use an SEO tool like Ahrefs, SEMRush or Moz to determine this).
Work with an SEO specialist to help your subscription box grow! 📈
I've worked with a number of subscription box services to date to help them grow their visibility online. Whether that's through providing SEO services to help ensure they're visible online when someone is searching for a relevant topic, or through providing PPC campaigns that cover important keywords to enable them to capture more sales, I've worked with a number of different providers and am confident I can help your company to reach more doorsteps!