This client, a 5 star hotel based in central New York, needed to enhance it's non-brand search visibility to capture more searchers and generate more bookings through its direct channel (website) due to increasing competition from online travel agents (OTA's).
Challenge
To bring more targeted people to the website ahead of booking their stay in New York, aiming to grow direct hotel bookings against the rise of OTA's like Booking.com.
Solution
Hyper-specific amenity content was added to the website in order to target the long-tail keyword queries visitors to the region were using, based upon extensive keyword research carried out. Other long-term content strategies focused around the blog, and creating content tailored to the specific personas that the hotel had catered for traditionally. Minor technical adjustments were made to the site in a bid to consolidate internal link flow and to provide faster page load times.
Results
Though a variety of factors were being changed there was a 60% uptick in organic search traffic for non-branded search queries (any searches that don't mention the hotel by its name) compared to the previous year. Although website speed was cut in half, from 8 seconds on Mobile to 4 seconds, there was no noticeable difference in branded search traffic (as expected), however the website did see an overall conversion rate increase of 80%, enabling it to claw-back a large percentage of its direct bookings from the OTA's.
4 Seconds Faster Load Time
60% Organic Traffic Increase
15% Reduction in OTA Bookings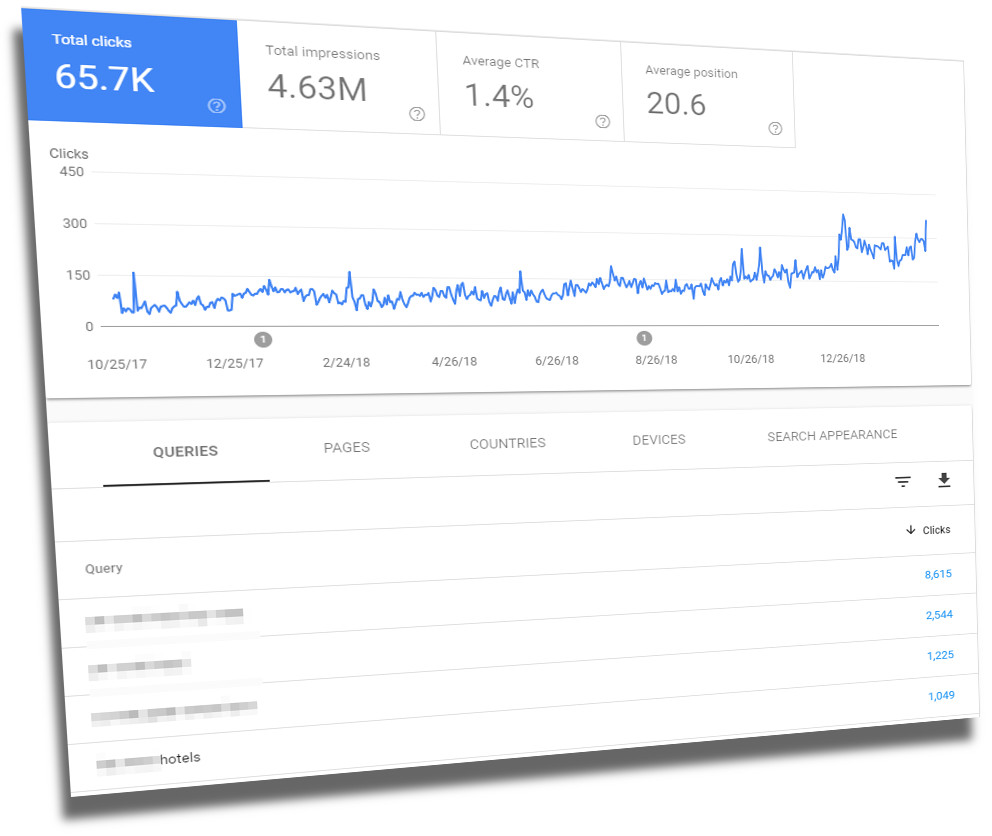 Hire Matt for your next SEO project 📈
Interested in discussing my SEO services further? Don't hesitate to reach out for a friendly informal chat.