Freelance Google Shopping Ads Specialist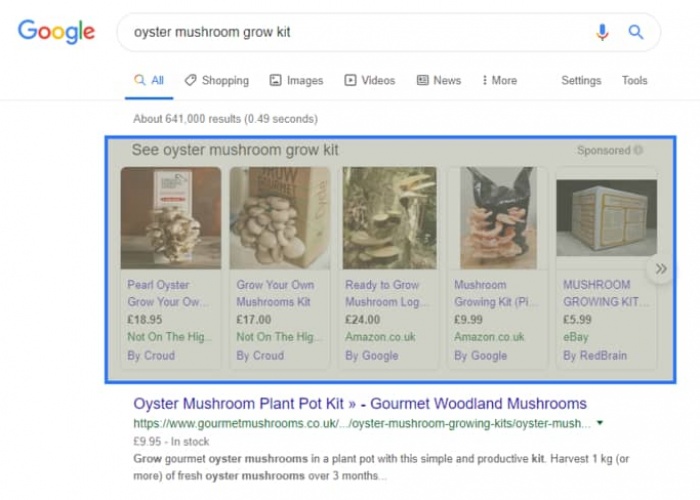 In order to sell more of your products online you'll likely need to invest in PPC marketing using the Google Shopping Ads, or Product Listing Ads (PLA's) platform.
This is a sub-type of the Google Ads (formerly known as Google AdWords) product, whereby instead of supplying Google with a list of keywords you'd like your text advert to be shown alongside on a cost-per-click (CPC) basis, you instead just upload a product feed containing all the relevant product characteristics that you sell on your store.
There's a lot more to it than that though: optimising Google Shopping Ads to bring in a positive ROI and to continuously optimise the performance of the campaigns, to reach more customers and grow revenue further requires ongoing effort in terms of account management and strategic changes.
For that reason optimising Google Shopping Ads campaigns can be a tough product to master - whether that's when a digital marketing agency is providing PPC management or you're lucky enough to have an in-house specialist that can focus on running your PLA campaigns. Growing your return on ad spend (ROAS) over time can be a frustrating experience, and if not done correctly it can lead to some expensive mistakes!
Hire a Freelance Google Shopping Ads Specialist in the UK
I've developed strategies to help eCommerce stores grow their return on investment from the Google Shopping Ads product, which in turn has helped them to invest further in the platform to reach new customers and target new markets.
Whilst the Shopping Ads product won't suit every business out there, for those that sell a wide range of products directly from their website there's really few other PPC platforms that give the kind of reach that Google has.
As a freelance PPC specialist and certified Google Partner armed with 9 years of experience managing big monthly budgets within Europe and the United States, I'm confident that I can help improve the performance of your Shopping Ads campaign - or to set your account up and manage it on an ongoing basis.
My process for optimising Google Shopping Ads
Initially after you reach out about my Shopping Ads management service I'd request access to your account to run an in-depth audit to see how the account is looking to give a rough idea of the general health and to judge the amount of work (and time) involved in optimising it including the product feed itself.
From the initial audit I'd then proceed to build out a strategy to structure and optimise the account and product feed within the Merchant Center to ensure your return on spend is going to improve significantly.
Interested in hiring me to help manage your Google Shopping Ads account? Just click the button below to get in touch!