A purpose driven business is one which aims to invest or support funds back into causes that they support. They're run similarly as a normal business except that instead of being solely focused on turning a profit for their directors and investors, funds generated get used to support worthy causes that they're closely tied to.
As a digital marketer that is keen on working with purpose driven organisations to help them to get found online, I wanted to explore the topic further and to ask other marketers what they think purpose driven business means, and what kinds of businesses they think of when they hear those words.
Before venturing down this route I'd considered the term "purpose driven business" to mean one which simply had a purpose - whether that was financial or otherwise (to be the best brand in X space for example) - but thankfully I was wrong, and there was something a bit more meaningful tied to the term.
Many charities, NGO's and social enterprises would all fall into the category of being a purpose-driven business. That said, let's see what a selection of carefully curated marketers had to say about the topic.
Examples of Purpose-Driven Businesses
I've spoken with 9 other marketers to find out about the brands they think of when they hear the words purpose driven business - and what the term means to them.
#1 - Melissa Packham
The obvious choice for a purpose-driven brand is Patagonia as it's so widely known. They're infamous for bold, 'anti-marketing' types of campaigns to agitate change

Lush cosmetics seek to change the cosmetic industry for the better of people and the planet. They were early champions of plastic-free and refillable packaging and participate in activism across a myriad of social issues, including those close to their category like animal testing.
Superannuation and investing isn't typically a space that advocates for social change, but Verve Super in Australia is a superannuation fund founded by women, for women. Its purpose is to empower more women by closing gender gaps around financial literacy and agency, and to build financial security through investing in industries that build towards a better future (e.g. no fossil fuels, weapons, tobacco).
Citizen Wolf is an Australian-based sustainable fashion company, turning sustainability into a competitive advantage through excellent customer value. They're B-Corp certified, and are known for their made-to-fit product (which reduces waste) from locally-sourced and sustainable materials. They include circular economy aspect to their offer with free repairs for life, and (shock!) pay their workers a fair wage.

To me, purpose-driven means a brand has a clear articulation of why they're in business - and that reason goes beyond simply making profit.
Purpose-driven brands embed this at their very core and then every business activity from operational, innovation to marketing is derived from that purpose.
There's an element of advocacy among purpose-driven brands too. They're not shy about communicating their reason for being and their values widely, and in doing so rally both employees and customers around the cause they genuinely deliver to.
This can present in different ways, but purpose-driven brands trade off this alignment and harness it for competitive advantage.
Melissa Packham CAICD, Director at BrandLedBusiness
#2 - Sam McEwin
When people generally talk about purpose-led businesses, often it's the same names that regularly get mentioned, like Patagonia, The Body Shop, Tesla etc. And I think with good reason. These are modern brands that have taken a position on societal and environmental issues and publicly stated that they have higher purpose goals than mere profitability. Thus the "purpose" in "purpose-driven."
But for me, this is a narrow definition of "purpose". For example, I recently heard an interview with Volvo Car Australia Marketing Director Julie Hutchinson. In it, she outlined a 3-year process at Volvo to "discover and live their brand purpose" that ended with a plan to phase out all fossil fuel cars by 2030 and become carbon neutral by 2040.
On the surface, this seemed to me to be all well and good, except that it also culminated in one of the worst examples of brand overreach and greenwashing that I have seen in recent times with their "Ultimate Safety Test" ad campaign.
For me, this is an example of a brand struggling so hard to retrofit an all-green brand purpose to their organisation that they completely missed the fact that they already had a brand purpose. One of the best in fact. Making the safest cars in the world.
Personally, I'd like to see more companies embrace a more authentic brand purpose. To find their genuine purpose for being, not merely painting their organisation green, or rainbow or whatever colour is in fashion at that particular time. For me that's not purpose-driven, that's at best brand-opportunism and at worst it's an exploitation of social causes for profit.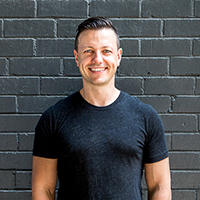 Sam McEwin, Agency founder and director at BizWisdom
#3 - Paige Arnof-Fenn
I created a global branding and digital marketing firm 20 years ago after starting my career at places like Procter & Gamble and Coca-Cola where I first learned about the importance of purpose driven brands.
Consumers, especially women, do not just buy brands they like to join them. Finding ways to connect with your customers (and employees) on a deeper level in a way that transcends the product or service you are selling is the goal.
Purpose gives buyers the reason why they should buy you versus the competition. Purpose creates loyalty with your customers and attracts great talent too, people love being associated with a great mission and it drives organizations to find new forms of value which accelerates growth.
In times of crisis with more loyal customers and less turnover in staff, the organization becomes more profitable too. Consumers become advocates and champions for the brand which keeps marketing costs lower too.
No one does it better than Coke whose mission is refreshing the world in mind, body and spirit and inspiring moments of optimism and happiness..
It was very clear in their ads during the pandemic celebrating frontline workers and the human race with "Thank you for filling the glass with kindness and hope" and "For everything that divides, the human spirit unites."
Brands like Always and Dove have done an excellent job too of connecting with women and girls on a deeper level and empowering them to achieve greatness and feel beautiful.
These brands know their audience well and what matters to them, their messaging is spot on and ties to their values. They live their brand in everything that they do.
Best way to measure it is through quantitative and qualitative market research and monitoring social media mentions, likes, retweets, followers, etc. Patagonia does an excellent job too.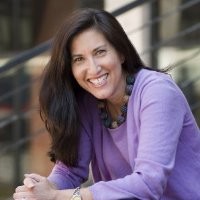 Paige Arnof-Fenn, Founder and CEO of Mavens & Moguls
#4 - George Driscoll
Two vegan food brands: VFC and Heura Foods.
VFC's purpose is to reduce the number of chickens killed, and Heura focuses its marketing more on the sustainability impacts of plant-based eating. Both put their purposes at the forefront of their marketing and it feels incredibly genuine.
To me, purpose-driven businesses aren't afraid of shouting about that purpose in everything they do.
It's more than a paragraph on their 'About' page, it must drive key business and brand decisions, it can't just be a marketing exercise. It's incredibly transparent to consumers when this isn't the case.
I also think that a purpose, however, doesn't have to be some form of social-good goal.
Equally as powerful, other businesses could highlight their purpose as being to disrupt a sector, or make a service accessible to a larger audience.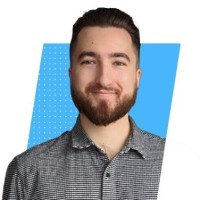 George Driscoll, Senior Digital PR Consultant at Root Digital
#5 - Zack Neary-Hayes
A purpose-driven business is a business that's main focus isn't on maximising profit. A core part of a purpose-driven business' identity is based around improving social issues – even though the steps they take to do so means they earn less revenue.

Nudie Jeans are a great example of this. Sustainability is the core foundation of their brand. They seek to highlight how unsustainable fast fashion is - and in particular its use of mass-produced non-organic cotton.
The narrative is woven throughout their brand. They create content to educate consumers about their sustainability ambitions, aiming to be as transparent as by creating and publishing regular sustainability reports, as well as a slew of other educational content for consumers and garment producers alike.

This isn't just a marketing ploy or 'green-washing', though. A huge part of Nudie's business is their network of repair shops (they will repair any pair of Nudie Jeans for free, no questions asked), as well as their drive to extend the life of their products through trade-ins and even reselling their pre-owned products (after a little repair and sprucing up, if necessary), and recycling cotton into completely new garments.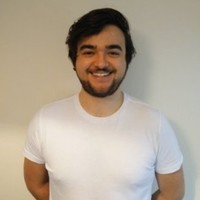 Zack Neary-Hayes, SEO Consultant at Neary-Hayes.co.uk
#6 - Bronagh Loughlin
Keogh's Crisps, Tony's Chocolonely, Pocket Forests, Stillgarden Distillery, Charmed By a Cause, Pangaia (charity shops too of course!)
A purpose-driven business is a business that seeks more than just profitability.
They want to contribute to social and environmental good, not because there is a strong business case for it, but because they have true care and passion for helping to create a thriving society.
The vision and mission for their organisation or enterprise are much wider than making an income. They value their people and are active members of their communities, give back, constantly strive to improve their ESG efforts, and respect nature's rights and resources.
Purpose-driven brands also use the platform they have to advocate for causes and educate their customers about issues.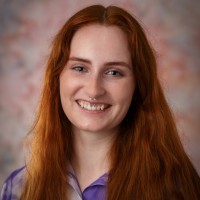 Bronagh Loughlin, CEO & Lead Journalist at PurposeContentStudio
#7 - Rebekah Mays
In the B2B space I work in, I think of sustainability & regeneration consultants - BBMG is doing awesome work, as is a local consultant here in the Netherlands, The Green Sprint.
I also think of software companies with a social or environmental purpose, like Culture Amp or Ecologi.
To me, a purpose-driven business is an organization that has both profit and social and/or environmental impact as a key part of its DNA.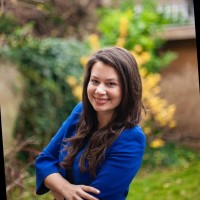 Rebekah Mays, Owner of One Generation

#8 - Slavina Dimitrova
Further to Patagonia: Olio, Tony Chocolony, Too Good to Go, Faith in Nature, Supply Pilot, TentShare, Karshare, CareRooms, RentMy, Fairphone, Veshin Factory, Kesero.
This definition springs to mind: "Produce profitable solutions to the problems of people and planet, and not to profit from producing problems for people or planet."
But for me, the ultimate, truly impactful purpose-driven business model follows the Doughnut Economics Action Lab DEAL's enterprise design. It is a powerful lever for:
- Transitioning from degenerative and divisive actions, behaviours, practices and investments - to regenerative and distributive ones.
- Transitioning to a future that can provide for every person's needs while safeguarding the living world on which we all depend.
This deep design model spans purpose, networks, governance, ownership and finance.
Purpose: why the business exists, the difference it aspires to make, embedding the purpose in the business' operations, products and services.
Networks: collaborative relationships/partnerships of the business with customers, suppliers, staff, governments and partners; the new connections to be created and relationships to be left behind (such as extractive relationships, commodified relationships, tax avoidance, regressive lobby groups).
Governance in service of purpose: Includes board representation, transparency, metrics of success, management incentives. This is enabled by designs such as: multi-stakeholder boards, including employee representation, and giving a voice to nature; full transparency; and rewarding management for social and ecological impacts
Ownership: Generative (as opposed to extractive) models that enable businesses to focus on regenerative and distributive results. Examples: ownership by employees, cooperatives, stewards, communities, multi-stakeholders and impact investors.
Finance: serves the purpose (as opposed to financial returns). Examples: flexible margins; dividend caps; funds for transformative ideas; profit distribution to employees and charities, revenue sharing with communities, and pricing based on impact.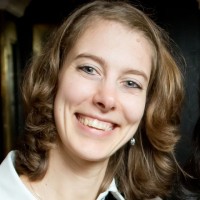 Slavina Dimitrova, Founder of SlavinaMarketing.com
#9 - Andy Robinson
To me, a purpose-driven business is one that puts people and the planet on par with profit.
Ecosia and Patagonia are well-known embodiments of this, but there are so many more that fly under the radar.
Finisterre, for example. They make outdoorsy clothing responsibly and transparently, and all their employees seem fully invested in their ethos. They attend climate protests together, hold team meetings in the sea, and are very vocal about social and environmental issues on social media.
I also love Tony's Chocolonely. Their mission's a simple but important one: make chocolate 100% slave-free. They source their ingredients ethically, package their products responsibly, pay their staff and suppliers fairly, and are super-transparent about their impact metrics. Plus their bars are bangin'. 
Lastly, I want to highlight JustWears. They make underwear for men, but don't stop there. Their fabrics are made from fibres which are 40% cellulose, and produced in a way that significantly reduces emissions and water impact (in fact, it uses 20x less water than cotton!). They also talk openly about balls and reproductive health, and I think that's a really good thing. So, for me, they're ticking all the boxes – sustainability, health, and supreme comfort.
There are hundreds more purpose-driven businesses that deserve recognition, and they all have one thing in common: they refuse to abandon morality for profit, and exist to improve society and the environment. I just hope all businesses can say the same one day.
Andy Robinson, Freelance Copywriter at Helios Copywriting
What does being Purpose-Driven mean to you?
So there we have it - lots of very talented marketers have shared what they think it means to be a purpose-driven business, as well as naming a few brands that come to mind. It was great (refreshing?) to see many others aside from Patagonia being mentioned.
If you'd like to add your own thoughts on what it means to be a purpose driven brand, or wanted to give a shout out to any other brands that fit the bill, feel free to drop a comment below.
Thanks again to everyone who contributed their thoughts to this piece! 👏