Clients and Testimonials
I'm really proud of the level of service I've been able to provide to all of the clients I've had the privilege of working with - whether it's on a freelance or contract basis. When choosing to work with somebody I'll ensure that I can deliver them exactly what's needed; whether it's a specific goal such as increasing website traffic and leads, or simply improving upon the ROI of a PPC search campaign.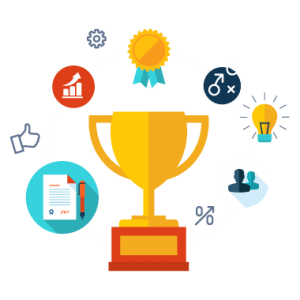 Take a look at just a few of the clients I've worked with by setting up and managing PPC campaigns on Google AdWords or Bing, or through my Search Engine Optimisation services. You can take a look at some of my
Case Studies here
.
Although I'm primarily located in Bournemouth, because of the nature of online marketing I've been lucky enough to work with a variety of established businesses and brands all around the world. Regardless of where your business is based, I'm confident that I'll be able to grow your number of website visitors and help you to achieve your business goals.
Testimonials I've received
"Matt has been very helpful improving our organic search rankings and advising us on a variety of technical elements to help improve our SEO."
Jason Hegetschweiler
Trace Creative, Founder
"Matt was instrumental in setting up and managing the SINNG website for us when he was a student at Cornwall College Newquay. After graduating he remained involved and has recently carried out an upgrade on the site which has allowed the project to keep its high profile whilst enabling the site to look fresh and engaging. His commitment and support of SINNG is hugely appreciated and the service he has provided us with far exceeds that which we, as a local action group could achieve on our own. The standard of Matt's work is exceptionally high and we look forward to a long association with Matt Tutt Digital Marketing."
Nicola Morris
Project Coordinator, SINNG
"Matt built the National Lobster Hatchery website for us for free (in 2012) and continues his web support practically for free for the greater good of Cornish lobsters. With Matt's expertise through Google AdWords, he has increased traffic to our website by 50% which has significantly increased revenue through our Little Shop of Lobsters (our online shop). If you're looking for web support from a company that is not going to rip you off, with extensive knowledge in his field then we highly recommend him!"
Sarah Boothroyd
National Lobster Hatchery
"Matt was very good at improving, updating and changing our PPC google campaign which had become to complicated for us to manage in house. I would not hesitate to use him again."
Huw Nurse
Just Sardinia, Managing Director
"I've worked with Matt on a number of projects. His expertise in Google Analytics has proved vital when auditing client's websites or setting up clear goals to help us analyse the effectiveness of our campaigns."
Ben Cope
The Content Works, Director
"I've worked with Matt for years now and with every project, he continues to impress me with his skillset and expertise. Matt is super knowledgeable with Google Analytics, SEO, and organically improving search rankings. He's a very detailed driven SEO expert and I highly recommend him for any website optimization project. "
Marcus Ohanesian
Trellis, Project Manager
"Matt was a great help when it came to building our Google Ads campaigns which has helped us to reach new customers looking for subscription services like ours. He was also able to assist with implementing SEO on our site, ensuring we're getting more visibility and sales from Google."
Ned Corbett-Winder
Not-Another-Bill, Founder