However you want to call them, whether it's a link magnet, a link asset or link bait - there are many examples of brands investing lots of time and effort in creating something that will in turn pick up links.
The idea is fairly simple - building links in this way can be a great way not only to get your brand known, but also to pickup coverage that will help your domain grow in organic authority, later helping you to rank for more terms (that's the theory, anyway).
When asking other SEO's, digital PR's and marketing experts for their favourite examples of link magnets, I realise I may have slightly undervalued or demeaned the work done by the professionals working to build these links. I do think there's definitely more to this than just building links for the sake of it.
For me, if done in the right way, a link magnet can help to not only get a brand known and build domain authority to help it rank organically, but it can also help to associate a brand closely with a relevant topic. For a financial broker, a mortgage calculator might be one such example of a link asset or a link magnet.
I won't go further into the details of what a link magnet or what link bait is. I do think Ahrefs did a great piece on link bait - if you did want to read up on this topic further.
Examples of Link Magnets from other SEO's & Marketing Experts
I spoke with 19 different SEO and marketing specialists to get their thoughts on brands that have famously used link assets to help build links and grow their domain authority. Here's what they had to say...
#1 - Mortgage Calculator by Ramsey Solutions
One of my favourite examples of "link bait" is the Mortgage Calculator by Ramsey Solutions. This interactive tool allows users to calculate their mortgage payments and estimate the total cost of purchasing a home. It provides personalized recommendations based on the user's budget by analysing income, debt, credit score, and other factors.
The Mortgage Calculator has effectively generated inbound links to Ramsey Solutions' website and raised awareness of the company and its financial services/products. This link bait offers value to potential customers while generating buzz for the brand on social media platforms.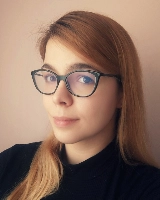 Kate Wojewoda-Celinska, Marketing Manager
#2 - Colour Palette Generator tool from Canva
The "Color Palette Generator" tool from Canva. This link bait received 938 backlinks from 434 different domains. When you can supply something genuinely beneficial, it can be used as the ideal piece of link bait, as this Canva tool illustrates.
Canva discovered an active community of searches seeking a quick way to extract a colour palette from a photo. Granted, it can be done in Photoshop, but it takes time and is a costly tool that most people cannot afford. As a result, there was a demand for a simple and effective remedy. It's effective, and people like it. However, it has received links from 434 domains since it is useful and offers value.

When a tool provides value, users want to acknowledge (and link to) it in their work. You are often onto a winner if you can solve people's problems or answer their questions.
David Reid, Sales Director
#3 - Sharing Free Informational Content (like Whitepapers)
One of my favourite "link bait" that I often see brands give out is free informational content, such as guides and white papers. This type of content is designed to attract readers and show off the brand's expertise in a specific field.
For example, a company might offer a free guide on SEO best practices or data visualization tips. It gives people something of value for free and encourages them to link back to the source page when they share this content with others.
This can be an excellent way to build brand awareness and get more links back to the company's website. It's also an effective way to attract new leads and customers, as it demonstrates the company's knowledge and provides helpful information that people are looking for.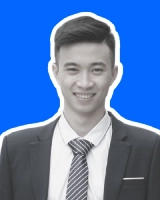 Logan Nguyen, Co-Founder
#4 - "Do It in Your Jammies" Campaign from Lands' End
One of my favorite examples of "link bait" that brands have launched is the "Do It In Your Jammies" campaign from Lands' End.
The campaign began as a way to encourage consumers to shop online. Lands' End created a fun and interactive way to engage with their customers by offering a "Do It In Your Jammies" quiz. The quiz was designed to help shoppers find the perfect gift for their loved ones, and encouraged them to shop online. The quiz was accompanied by a series of short videos which featured Lands' End models wearing their cosy holiday pyjamas.
The campaign was a huge hit, and was shared all across social media. It was a great example of link bait because it was fun, interactive, and gave customers an incentive to visit the site.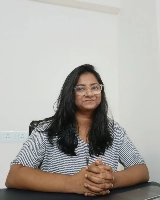 Jaya Iyer, Marketing Assistant, Teranga Digital Marketing
#5 - Using Stats Pages to Drive Links
Stats pages are an often overlooked, effective strategy for link bait. The key to success is to focus on what a journalist would look for, not what keyword research says. You also want to tie the link bait to one of the core pillars of your business.
For example, we work with clients in the low-code space. We created a "low-code stats" page. The keyword has 0 traffic, but the page has over 81 backlinks.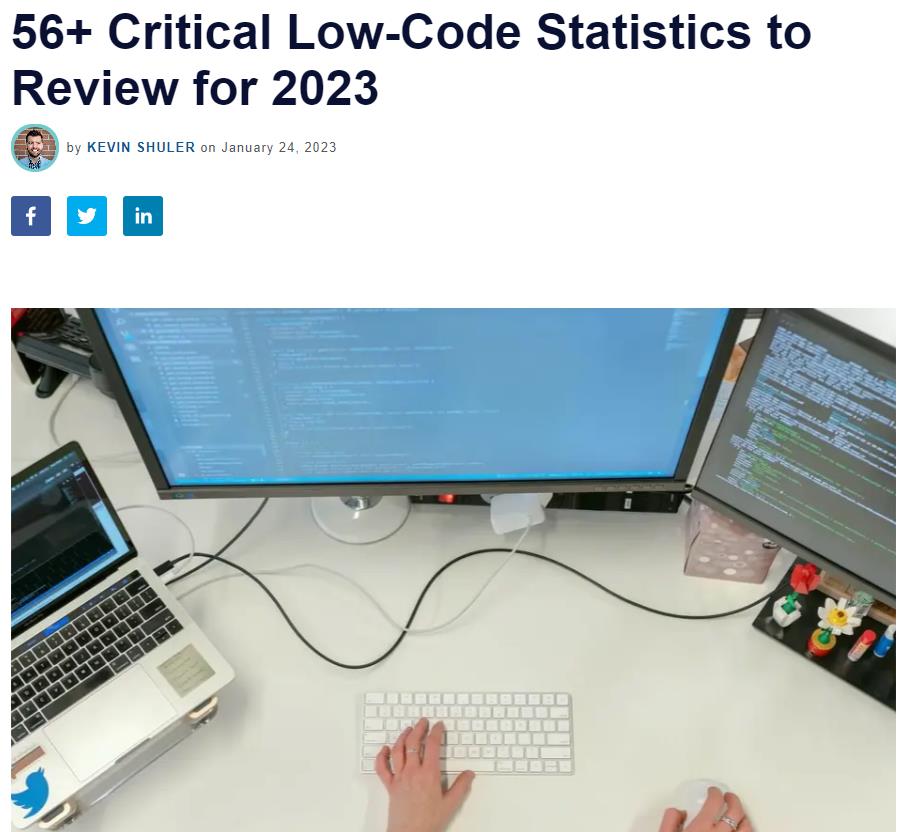 This is because journalists and content creators writing on low-code will search for that keyword to find the relevant data they need to back up their content.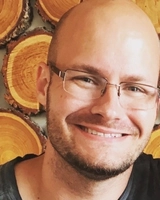 James De Roche, Managing Partner, Lead Comet
#6 - What Animal Are You - PETA
One of my favourite examples of link bait is the "What Animal Are You" quiz created by PETA. It's an interactive quiz that people can take to discover which animal best matches their personality.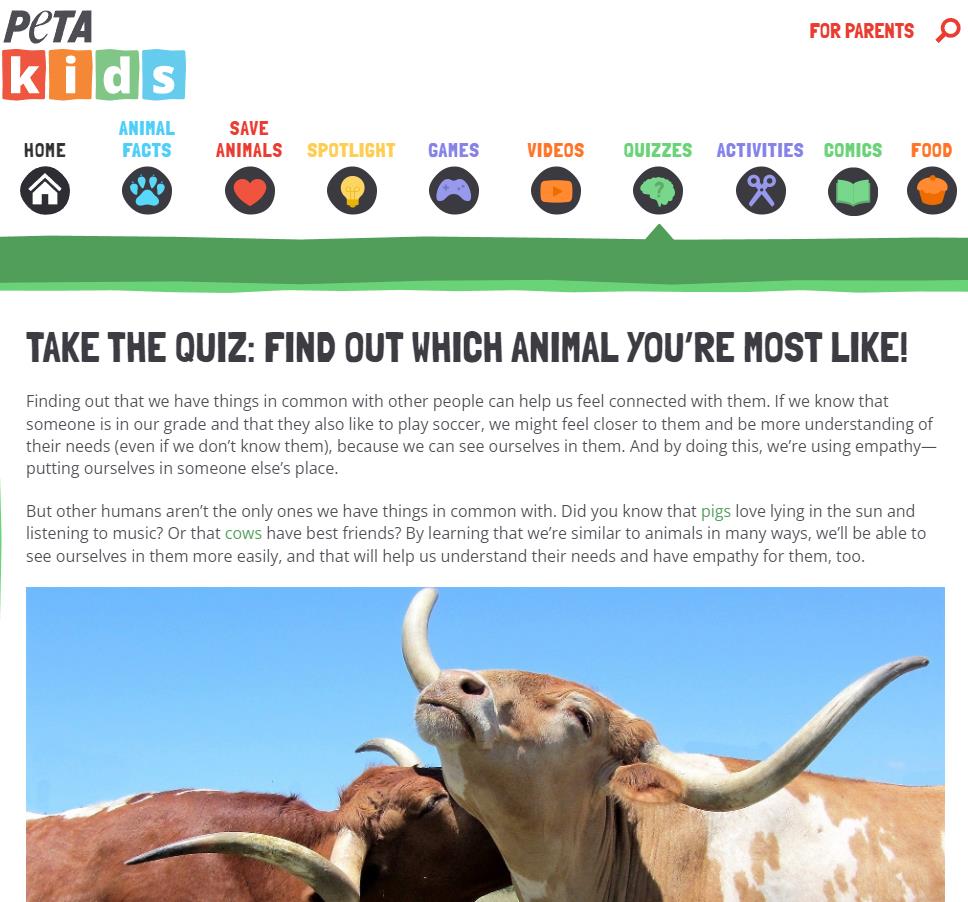 The quiz went viral, was featured on many popular websites, and generated thousands of inbound links for PETA. The quiz is a great example of using content to drive engagement and links.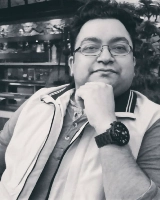 Anirban Bhattacharya, Founder, The Rank Company
#7 - Using Awards to Generate Links
I created an "Interior Blog Awards" website that generated lots of interest (note, the site now redirects to a different page).
It built ~100-250 links in a year year from highly relevant blogs (all interior design).
It even got us some links from competitors who entered as it got really popular.

Using this tactic we picked up links from The Telegraph, Evening Standard, Ideal Home - and pretty much every major design blog. We started it on a separate domain to make it appear less 'commercial', and now I just saw it has a DR metric of 50.
The first year was online only but the success made the PR team want to turn it into an event each year after that which was fun - so we had an in-person awards ceremony every year. The budget for it was essentially zero, beyond our time, we were in house so hard to remember exactly. Then when the PR team started doing the awards ceremony, think it was around £20k they maxed out, but got sponsors to cover the cost so the net cost to us was always zero.
Freddie Chatt, Ecommerce SEO Consultant at FreddieChatt.com
#8 - Handy Tool by Bright Local to Preview SERPS from Different Locations
This one is really closely related to SEO but is one that I use quite a lot and has done really well for obtaining links. It's called the local search results checker by Bright Local.
It's an online tool that lets you see what the search results look like worldwide for any search term of your choice. Really handy for people who are working in the field of SEO, PPC or digital marketing, without needing to make use of a VPN or other software.
It's proven to be a great link magnet for Bright Local, acquiring 1600 inbound links from 712 unique domains.
Ryan Scollon, Google Ads Consultant at RyanScollon.com
#9 - Dream Job PR campaigns
My linkbait example would be the 'dream job' PR campaigns. If you google "you can now get paid" you will see a ton of examples from many brands. There's an example of a 'gintern' one here.
Another to get paid to test biscuits made it onto This Morning - see below:
Fancy being paid £40K to be an official biscuit taster? Well you're in luck, as that's exactly what one company is offering right now!

But what's your favourite biscuit?

Stream #ThisMorning live from 10am on the ITV Hub 🕙👉https://t.co/Q7IV485mUn pic.twitter.com/B6uiO8O4Aw

— This Morning (@thismorning) October 16, 2020
I wouldn't say this is my favourite example of linkbait, but as you can see they often work. Which makes me think it could be a good inclusion here.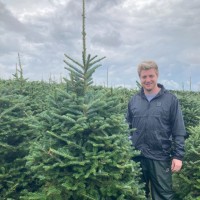 Mark Rofe, Owner at Digital PR Course
#10 - Using Links & Digital PR to Drive Social Change and to Help Other Valuable Causes
I'm not a fan of link-bait for the sake of link-bait PR. If it drives social change, starts a conversation or informs people of something they wouldn't otherwise know, then I'm more on board.
For example, the best companies to work for across the globe for maternity, paternity and shared parental leave. This has been created in the past by a financial institution and so it makes sense for them to be part of that conversation. That was a campaign carried out for Money Guru and I want to say the piece was from 2019 judging on the Guardian coverage it picked up.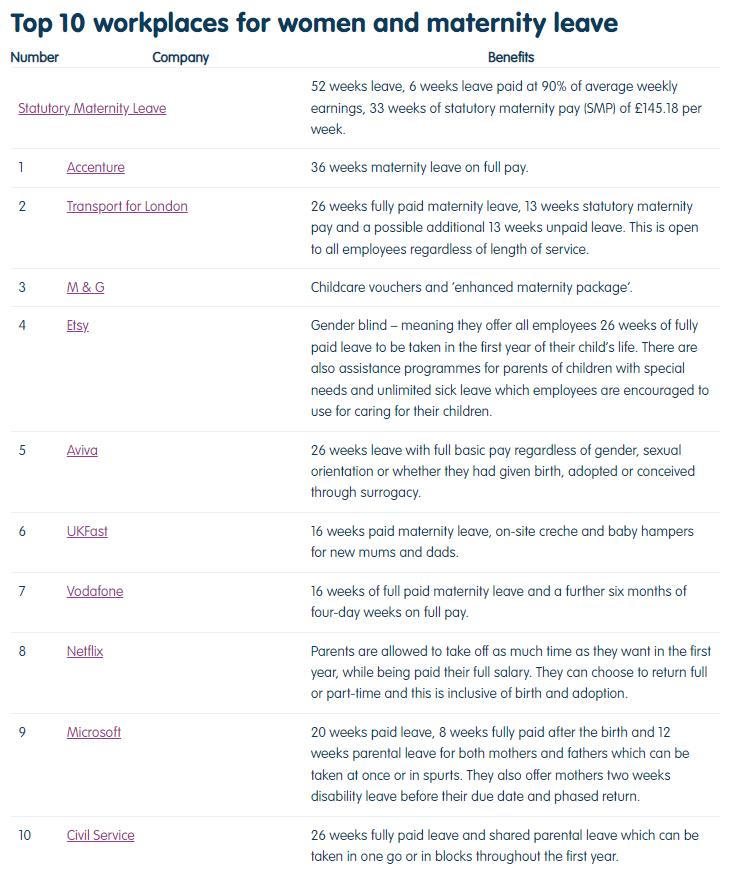 I would love to see this updated or created by another relevant brand to include adoption leave, fertility treatment and miscarriage leave.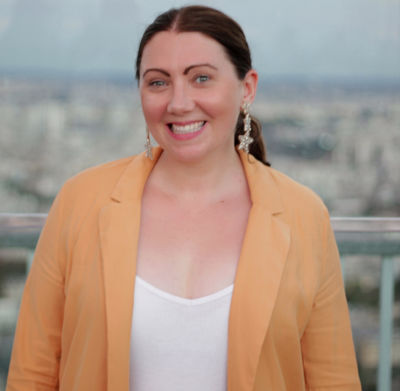 Ruth Barrett, Senior Digital PR Consultant at Root Digital
#11 - Using Internal Data to Create Stats to Generate Links
Here at Cloudways we added a lot of statistics in our eCommerce specific content over the period of time which helped us by attracting a lot of backlinks.
A lot of people writing content on similar topics always try to find stats, and if your content ranks on it, they usually link to it.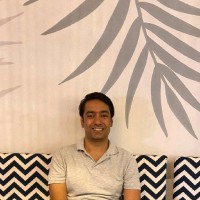 Muhammad Saad Khan, Director, Product Marketing at Cloudways
#12 - Reporting on Gas Prices to Generate Links
Our most effective link bait page is this one on gas prices.
To date, this single page has gathered over 300,000 backlinks — primarily from new sites reporting on fluctuations in the price. Giving people a reason to return to your page regularly (such as with fluctuating data) is a powerful draw for authoritative links.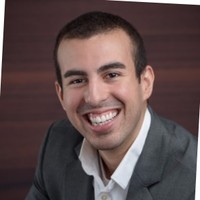 David Ramos, Senior SEO Analyst
#13 - Using an Eye-Catching, Memorable Website Design to Capture Attention (and Links!)
This is pretty OG, but one of my favourites has to be Lingscars.com
The whole site is a work of art (IMO) and continuously drives links for the business (I used to work for the company that hosted the site).
At one point they even had a webcam of the staff office and you could press a button to give someone an electric shock... 😕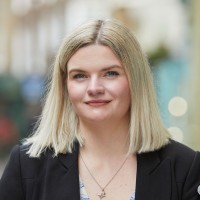 Beth Vincent, Managing Director at Open Velocity
#14 - Using Statistics to Drive Links at Scale
One of my favourite examples of link-bait is the use of statistics. A lot of time the people looking for these things are going to be linking back to the source.
Here is one great example - statistics on car crashes by BankRate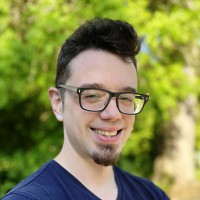 Dustin Montgomery, SEO Consultant at DustinMontgomery.com
#15 - FlightAware's MiseryMap - an Interactive Map Highlighting Delayed Flights
My favourite example of link bait is FlightAware's MiseryMap. It's an interactive map showing the current number of flight delays and cancellations in US airports. The data has been updated every day since 2013 making it a perfect example of evergreen link bait: it objectively shows how different climate, economic, political or other changes reflect on the state airports - transport arteries of the US.
This map has generated 1,388 backlinks according to Ahrefs. Having 46 links with DR of 90+, this map has generated a massive authority push for the whole website. What's interesting, the company is so serious about its MiseryMap that they even created a trademark for it.
I think that it worked so well because the idea is important enough, it is appealing to a broad audience and it's evergreen.
Dmitry Sokhach, Founder of Admix Global
#16 - BuzzFeed's "What City Should You Actually Live In" Quiz
An unique insight into the success of Buzzfeed's "What city should you actually live in?" quiz is that it leveraged the human desire for self-discovery and validation. By framing the quiz as a way for users to determine which city best suits their personality and lifestyle, it appeals to people's curiosity about themselves and desire for self-expression.
Additionally, the social aspect of sharing quiz results on social media further increases engagement and virality, as people want to compare their results with their friends and see which cities they should live in.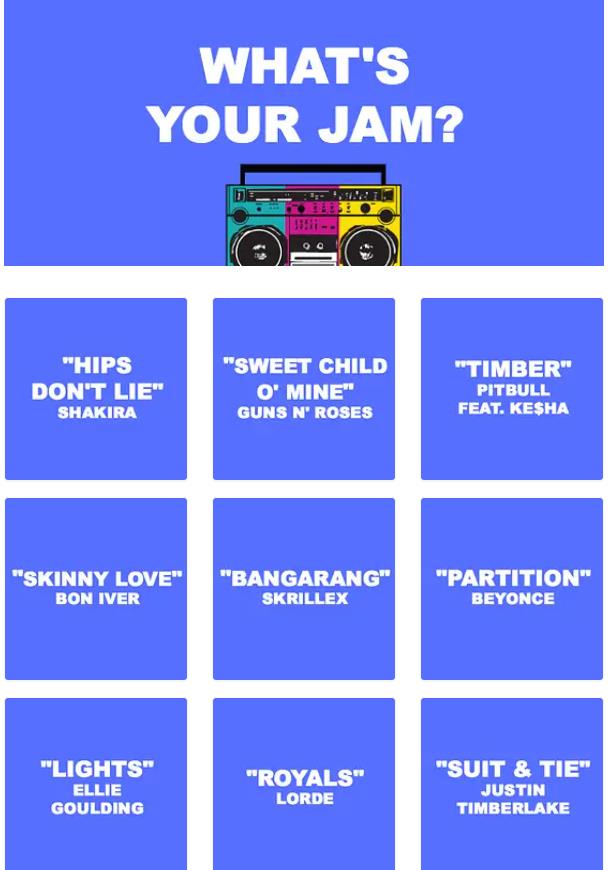 Furthermore, the quiz format is a well-established and proven method of generating engagement, as it provides a simple and fun way for people to interact with the content.
By combining these elements in a clever and effective manner, Buzzfeed was able to create a successful link-bait campaign that delivered real results in terms of increased traffic and improved search engine ranking.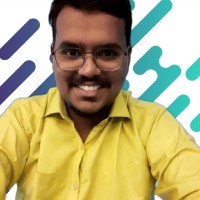 Chinmay Daflapurkar, Digital Marketing Associate at Arista Systems
#17 - Water Use It Wisely Compiled a Useful List - 100+ Water Saving Tips
Water Use It Wisely compiled this list of 112 ways to conserve water (100+ Water Saving Tips) it is a prime example of link bait in action!
With its visually appealing blue and beige colour scheme and its comprehensive list of brief, easy-to-understand water conservation tips, this page has certainly caught the attention of users and generated a ton of interest.
Checking Ahrefs it has achieved over 1,200 links from different domains and continues to gain more links every day.
Harry Boxhall, Freelance SEO Consultant at HarryBoxhall.co.uk
#18 - The Reaction Time test from JustPark
My favourite example of link bait that I love to share is this Reaction Time test from JustPark
I discovered this while working on a client's site in this industry of "parking" and I just really loved the execution of this link bait.
It's awesome because it's a game that is fun and really interesting. What is so great about this is that this is also educational in nature. So this can be used to do outreach and build backlinks from educational websites, in addition to the backlinks it will pick up naturally.
I was even in a children's science museum recently where they had these large machines built with steering wheels and pedals to simulate a car exactly, but all they were there for was just to test your reaction time - just like this online tool.
So, being able to take a large exhibit in a children's museum and have it exist in a simple online tool? That seems like the perfect link bait to me 🙂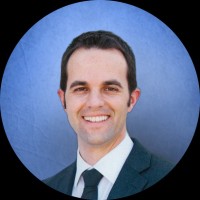 Aaron Anderson, Link Building Strategist at Linkpitch.io
#19 - HouseFresh's Focus on Air Quality Concerns Around the World
The days of cheap/easy linkbait are certainly over, which is a good thing, and I'm glad to see that you now need to invest 100's of hours from skilled professionals to create truly amazing content to get lots of links in 2023.
We've focussed heavily on ensuring our campaigns tie in relevancy to the brand, whilst ensuring the content remains of high interest to the reader. This worked really well for HouseFresh, who are keen to share their favourite air purifiers, dehumidifiers and humidifiers with the world.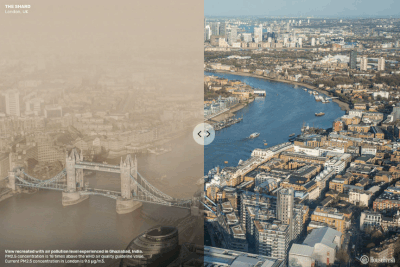 We created a range of campaigns that looked at emotive topics like How Air Pollution Could Ruin Our Favourite Views (complete with interactive sliders), how many cities are struggling with cigarette butt pollution, where are the best and worst cities for clean air, and lots more of other very successful campaigns.
If you wanted to see how we tie in relevancy to the brand when it comes to link building campaigns, we covered this in more depth on our blog here..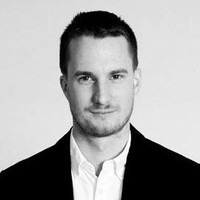 Danny Ashton, Founder of NeoMam Studios
What are your favourite examples of link magnets in the wild?
Hopefully by checking out the above you'll be feeling inspired about creating some link magnets of your own. My own personal feeling is not to over complicate things, and to aim to create something people will find useful. To repeat - make something that people will actually end up using, hopefully repeatedly! Make it easy enough to share it, and ensure you are also sharing it on socials to help it pick up those initial visits and to get the URL on Google's indexing radar.
Do you have any of your own favourite examples of link magnets online that we've not mentioned above already? Why not drop a comment below to give it a mention 👇.